Techstars Startup Weekend Serentak 50 Negara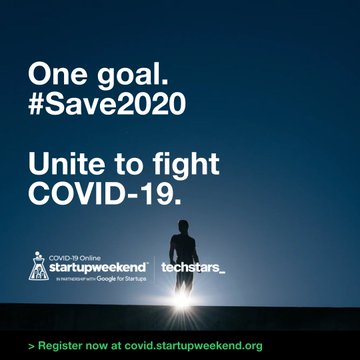 Akhir pekan ini 24- 26 April 2020 berlangsung Techstars Startup Weekend Serentak 50 Negara.
Di Indonesia sendiri awalnya acara akan berlangsung di BSD, namun karena adanya pandemic covid-19, acara berlangsung secara online via Discord.
Aku ditelpon langsung oleh panitia beberapa hari kemarin untuk submit ide startup. Dan yang kepikiran saat itu adalah ide membuat semacam HalloDoc tapi isinya para healer, karena kan selama dan setelah pandemic covid-19 akan ada banyak orang yang stress.
Ini nih tahapan seleksinya.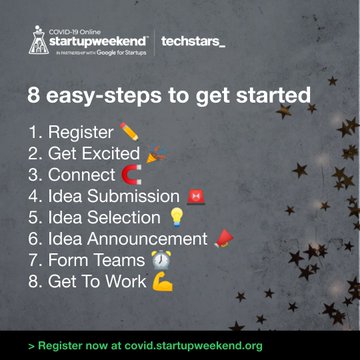 Daaaaan, karena ada buanyak banget yang submit juga ternyata, ide-ku belum lolos seleksi. Mungkin penilaian juga berdasarkan persiapan dan keberadaan team yang bakal mem-back up.
Barusan lihat ide-ide startup yang lolos, lho lha yo ternyata ada yang tentang buku, kenapa kemarin aku gak submit ide terkait dengan buku ya, malah submit ide lain.
Dan setelah announcement sore kemarin, discordnya ramai kayak pasar karena yang tidak lolos ramai-ramai menawarkan diri dan ngebid, sementara 100 leader yang idenya lolos ramai-ramai cari tim. Riweuh beut.
malam ini lagi mantengin pitch selected idea buat milih mana tim yang kira-kira bisa collaborate. Meskipun concern selama ini memang buku, tapi kayaknya pingin join sesuatu yang lain biar nambah insight
Berikut beberapa ide startup yang lolos:
pasarkita pasar lokal berbasis digital localmarket memajukan toko sekitar cook like a chef, menyediakan resep dan bahan inahealth, database RS,relawan dll Gamingtime,variasi pembelajaran beliditokosebelah utk majukan umkm medikatalog kebutuhan apd,medis hub curhat urban farmers
fun teacher private smartku platform data pendidikan meet my guru charity 4 unity platfour, bahan2 ready to cook aegon,autonomous drone delivery service hubungkan karyawan dg umkm yg butuh penyedia kbthn RT deteksi pemetaan org bergejala covid scr aerial sanitasi contactless
midwifecare bantu nakes plynn kshtn ibu anak diary anonim utk yg merasa kena gejala covid deteksi cepat covid dg implementasi biosensor sarengan co-farmings,berkebun bareng milantropis,solidaritas n sharing marketplace dg 50% profit utk charity mentorku beart,expo,show online
gembalanesia, multiplatform solusi hulu hilir peternakan platform freelancers sektor kreatif makerspace w digital utilization APD recycling lumbung dapoor booster covid knowledge teman curhat makan semua rapor online distribusivaksin coronanya buku harian bukuku rujukan check
Pilih gabung yang mana ya?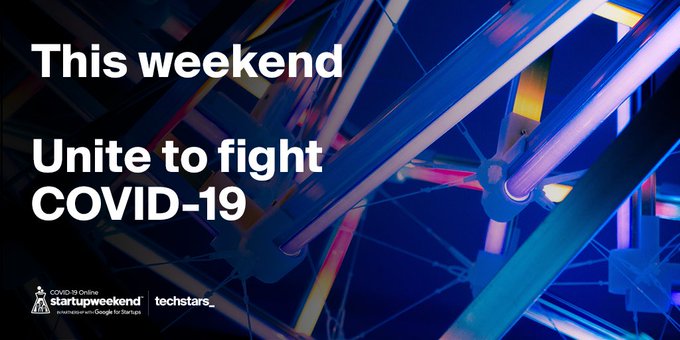 Ini dia beberapa announcement rekruitmen di beberapa negara.
Amerika
Last week, we announced
@StartupWeekend
COVID-19 events in 50+ countries. We're thrilled to build on that by partnering with
@differentialvc
to give the top 20 teams invites to an exclusive
@techstars Innovation Bootcamp
Irlandia
Techstars
Startup Weekend
#REMOTE
Edition, inviting participants from all over Ireland to participate. The weekend will be focused on developing solutions that directly tackle COVID-19-related challenges
kanada
with
@Techstars
to help fight COVID-19! Join
@SWOnlineCanada
for the first-ever virtual
@StartupWeekend -Canadian edition- Apr 24-26 to help support our global community during this critical time
Uruguay
From Angola to Uruguay, Unite to Fight COVID-19 is happening in 30 countries this weekend! Connect with people throughout your country and help make a difference
Australia
Calling all developers, designers, marketers, nurses, doctors, students, scientists, teachers and anyone with an idea to tackle the challenges created by the global pandemic. Join the Australian edition of
#StartupWeekend
Remote focusing on Covid-19!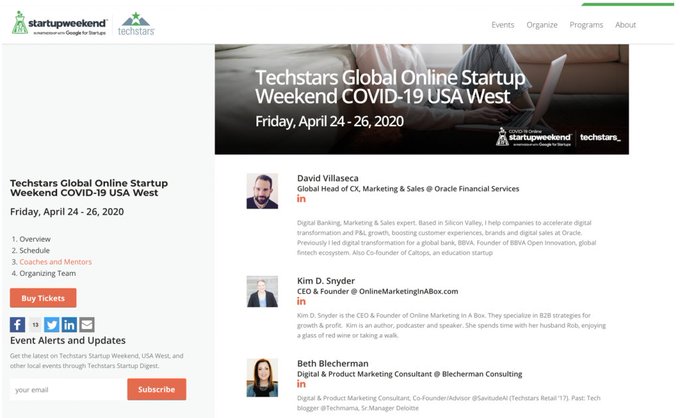 Inisiasi Program Global Online
Startup Weekend
COVID-19 Indonesia mengajak para
Founders buat mengikuti
line up Speakers yang akan memberikan wawasan baru mengenai Customer & Market Validation, Lean Canvas, Prototype Sprint, dan Pitching kepada peserta
Startup Weekend
Indonesia Covid-19
Untuk pertama kalinya Techstar akan mengadakan
Startup Weekend
Online tgl 24-26 April 2020
Ada banyak nama founders yang

turut serta sebagai Mentor dalam acara
StartupWeekend
Indonesia edisi Covid-19 Online.
100 ide yang sekarang sedang digodhog bareng akan menjadi alternatif solusi dari dampak COVID-19.
Kita akan membangun startup untuk Covid-19 dalam waktu 54 jam!
Startup Weekend
untuk pertama kali dijalankan dalam skala nasional dan sepenuhnya online
Don't be tempted by the big crowdfunding or rather preselling campaigns on kickstarter or indiegogo. Raise only what you need to make a calculated step forward
Advertisement